| | |
| --- | --- |
| Skrevet af TravelHunter | 13. juli 2015, 11:14 |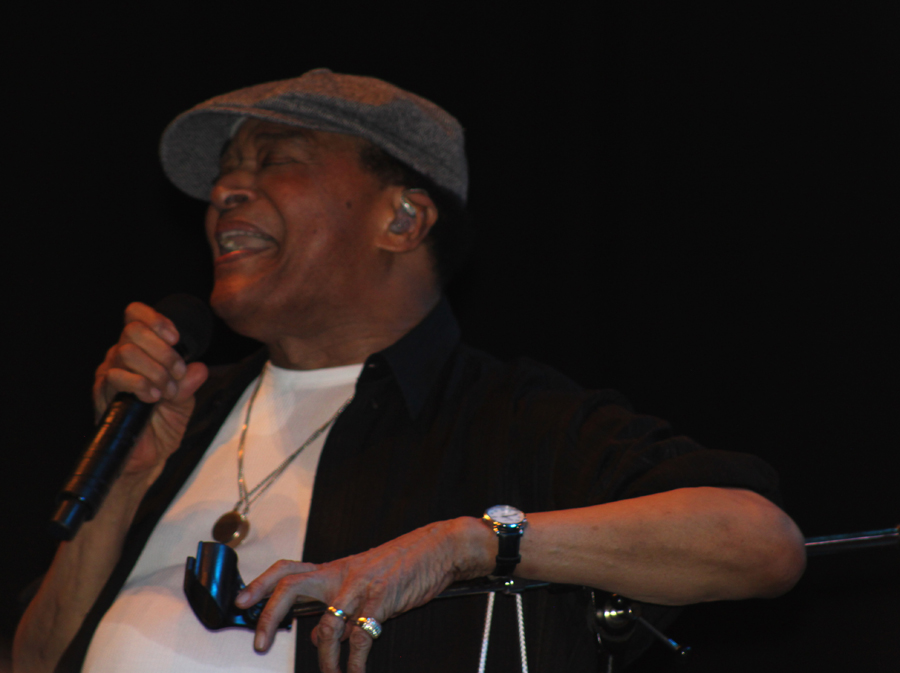 Again this year, Copenhagen Jazz Festival presented the best of the international and Danish jazz scene and showed how diverse a genre Jazz actually is.
Photos: Pernille Kierulff-Hansen (David Sanborn) and Linda Danielsen Røygaard
The unique vocal of Al Jarreau, one of soul/jazz's greatest vocalists in the mid-1970s, thrilled a very dedicated audience in Amager Bio during Copenhagen Jazz Festival.
Sunday 12 July, the festival ended after 10 days of successful jazz party across the capital, consolidating Copenhagen as a historic and progressive jazz town and as a growing player in the global cultural tourism.
The festival's official program set a new record with a total of 1315 concerts spread over approximately 100 venues.
"The most important thing has been all the little stories and new meetings between musicians and the audience which helps to underline that the Copenhagen Jazz Festival for 10 days is an important part of the history of Copenhagen and vice versa," says Kenneth Hansen, Festival Director.
Among this year' headliners were Herbie Hancock & Chick Corea, Caetano Veloso & Gilberto Gil, Tony Bennett & Lady Gaga, whose visit at La Fontaine got a lot of publicity in the Danish media and the rest of the world via YouTube.
At the small cafes, you could enjoy a glass of wine to the sound of smooth jazz from Triocisem in the Argentine wine bar Tango & Vinos close to Nyhavn or chill out in the afternoon with world/folk music by Paul Banks and Gustaf Ljunggren at Café Bartof, Frederiksberg.
Furthermore, several open air concerts took place, e.g. at Copenhagen's shopping street, Strøget and at the cosy harbour, Nyhavn.
TravelHunter.dk was invited to some of the concerts at venues in the City and in the districts outside Copenhagen: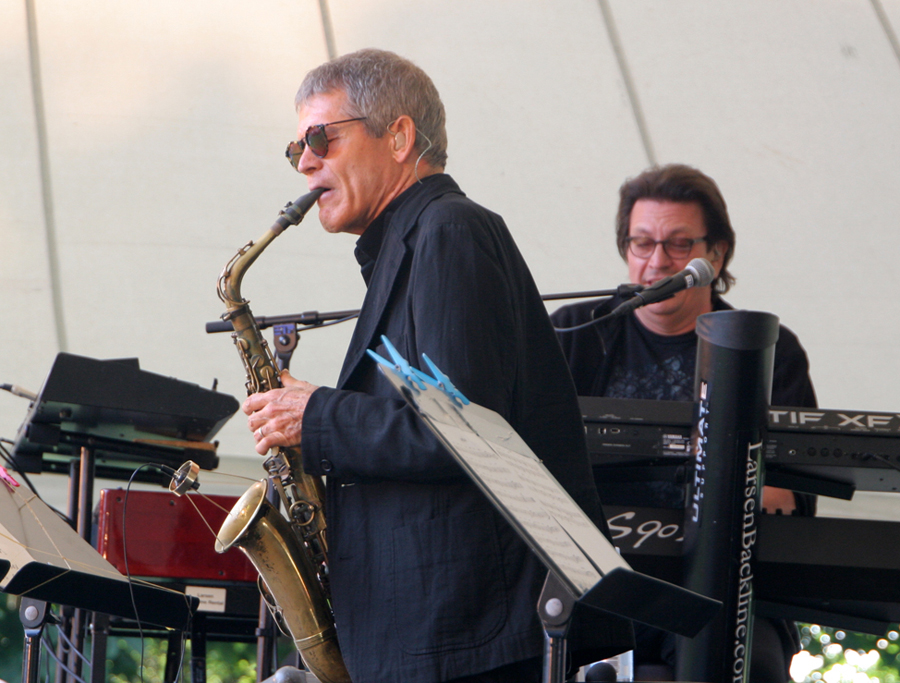 The beautifully situated garden in Sølyst was the backdrop for the successful alto saxophonist David Sanborn, who entertained during Jazz Diva Days 2015.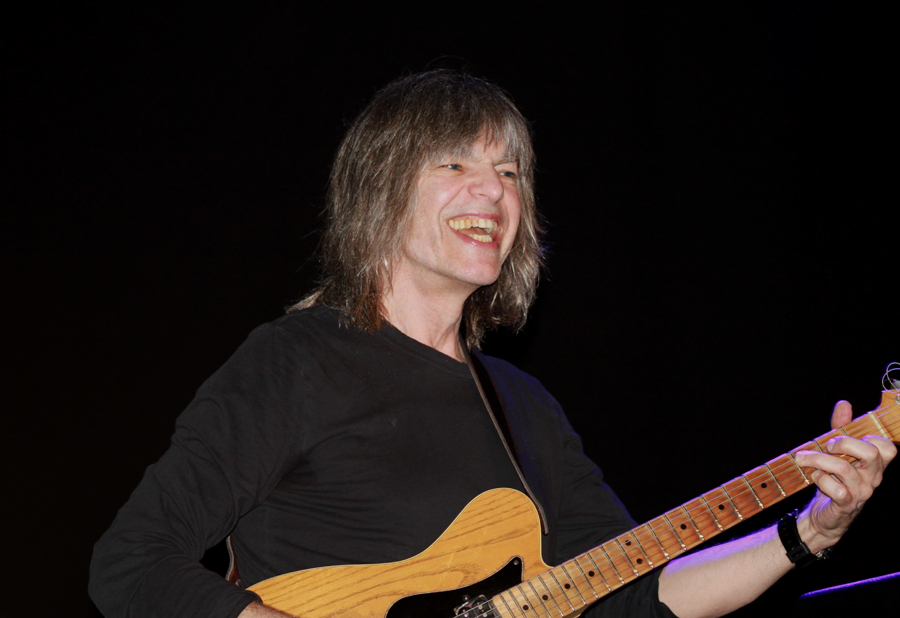 Mike Stern's colorful and diverse views on music unfolded at a concert at Viften in Rødovre during the second day of the Copenhagen Jazz Festival.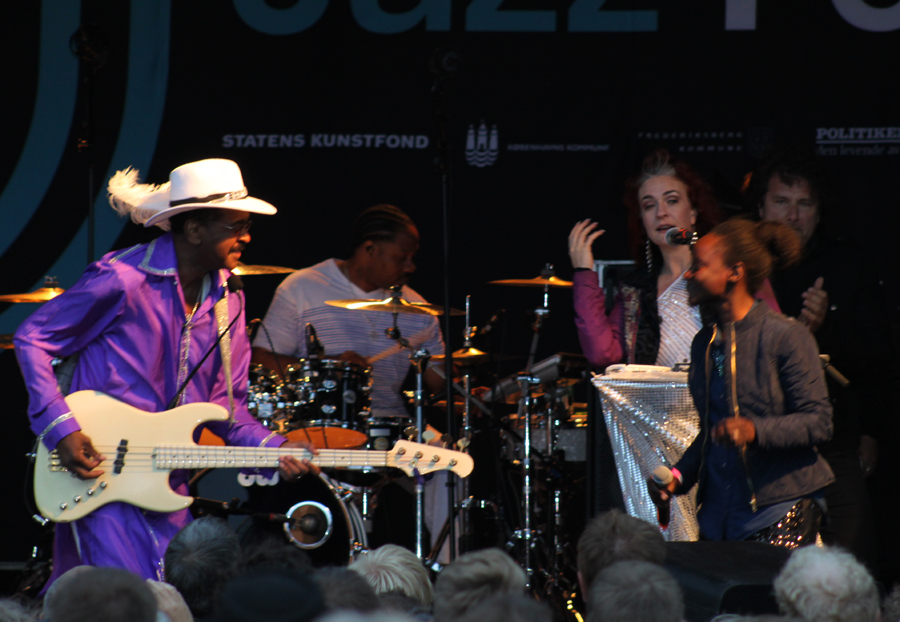 The American bass guitar player Larry Graham & Central Station played funky music and invited local musicians on stage during Jazz by the Sea at Bryggen, Copenhagens' hot waterfront.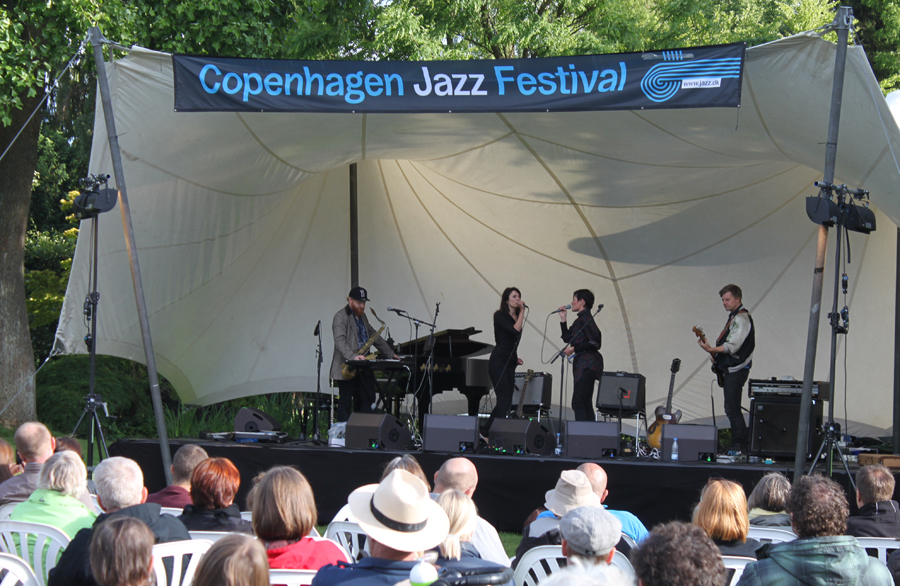 The Cabin Project entertained in Haveselskabets Have in Frederiksberg Garden with poignant beautiful vocals of Kira and Marie Fisker, while the evening sun and the tall trees threw shadows on the music tent.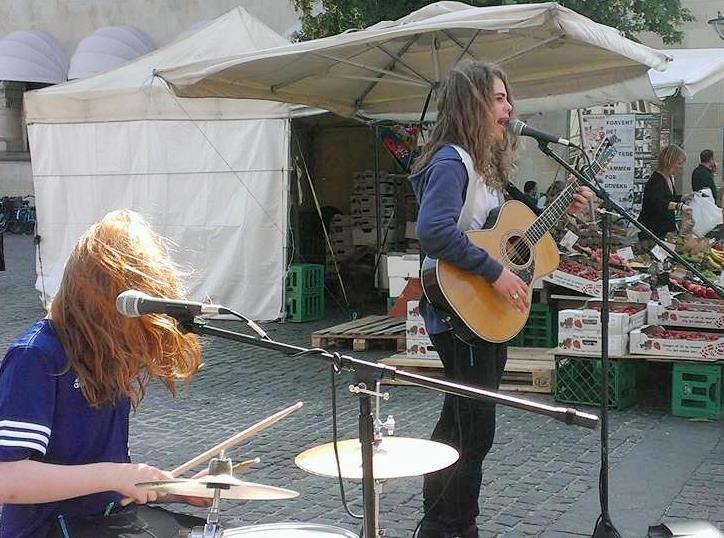 The passion for music begins at an early age, here young artists perform at an Open Air concert at Strøget in Copenhagen.